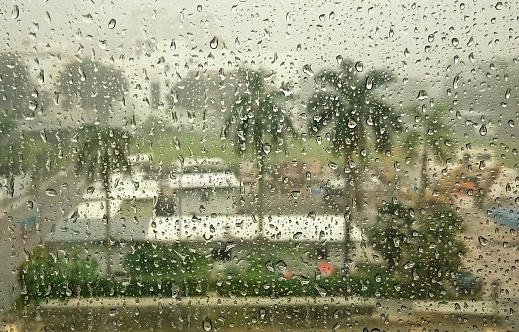 In wild showers
It is raining hard
The whole day long I was all alone
The wet wind wildly blows
The insane river raves in rage
The sky is covered in rainy clouds
At the end of the day you came my friend
What a sight, you are totally soaked
I shall wipe you with my sari's end
I shall clean your feet with the hair of my head
The dark night will become deep
I shall light up a lamp of love my friend
I shall give you a seat spreading my heart
Forgetting life and death
I shall welcome you and stand by your side
I shall ignore all pleasure and pain
All bonds and barriers will fade
I shall go out with you in this stormy night
I think I shall have no fear
You came in these storms opening my door
But in the light of the sudden lightning
When I want to see your face
I shudder in fear.
Transcreation of the song – Utal dhara badal jhore/sarabela eka ghore – by Rabindranath Tagore. Best live-recording of the song is by Debabrata Biswas.