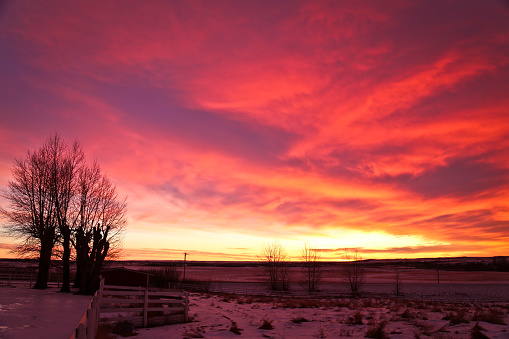 What a dawn
Nature has drawn
With soft colors in sky
To make me high!

Colors that are glowing;
Colors that are bestowing
Joy to me,
All for free.

What a sublime scene,
Spectacular and serene,
With the sun not yet in sight,
After such a dark night!

A scene I'm beholding
That continues unfolding -
Changing with time
In a style so sublime.

It's a work of art
That enchants the heart,
And I thank the artist who
Stays beyond my view.