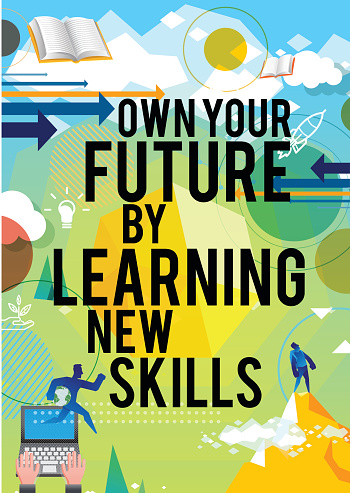 Long is the path of seer learning
Leaving, healing and zeal-feeling

Moving on the path of the moral
to achieve & heighten the morale.

Learning the tit-bits of kerb-drill
till being highly eminent and still.

Learning the pitch of pronunciation
till knowing the art of great elocution.

Learning all the time to give and take
For all the sympathy's & empathy's sake.

Learning the lore of worldly alphabet
Till empiricism and insight we do get.

From the rudiments of life and strife
towards the cosmic light to afterlife.

Since the day one of the human birth
till the soul departs and regains berth

We do keep on moving and moving...
We do keep on learning and learning.