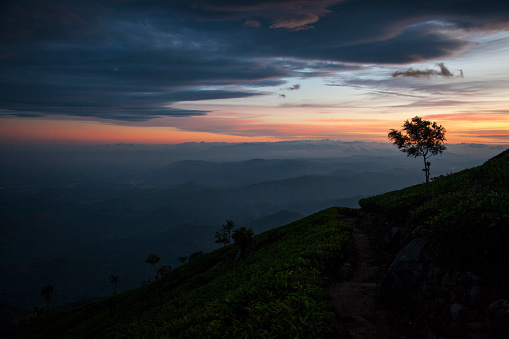 This opaque and dark evening sky
without a particular hue, defies
the reign of the Sun as it goes to set
and pulls the erstwhile bright warm day straight
into its mysterious unfathomable womb.
Those who rise up with renewed oomph
at the prospect of devouring the evening young
like a familiar song many times sung
sink eventually into its hazy darkness
reeling at night
and those who never look at the hieroglyphs
of the evening sky in obscure light
pulling the day into its hold aright
and the majority of those sheep
who never realise that the day
with all accompaniments is kept at bay
to be lost forever into the unknown fold
of the mysterious sky in spite of its efforts
to survive clinging on to the fragile human memory,
live the useless life of ignoramus
without verve and sense
condemned like a Sisyphus.
The day is lost in the shimmering twilight
in its ever hopeful flight
into the mysterious womb of time
never to be reborn after melting of the rime.
It is a holocaust of time
adorned with rhythm;
night and day
are born for a while to pass away.