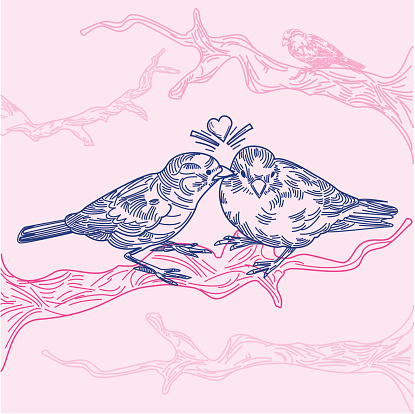 Mind is a fertile and groovy land
Where Love's birds descend
From the blue sky of emotions
With all their feel and zeal
Wishes and passions,
From the green pasture of romance
Of fanciful dreams and fantasies,
And ecstatic trance.

They then ascend the cosy perch
Of heart, and keep pecking
With soft wooing words,
For their soul-soothing communion
For bettering and elevating Self.
For the bliss of Being
Thoughts and feelings meet
And mate together on the bed of life.

The poet turns a visionary.
His experiential act gives birth to a poem
As lovely and lively as a newborn baby.