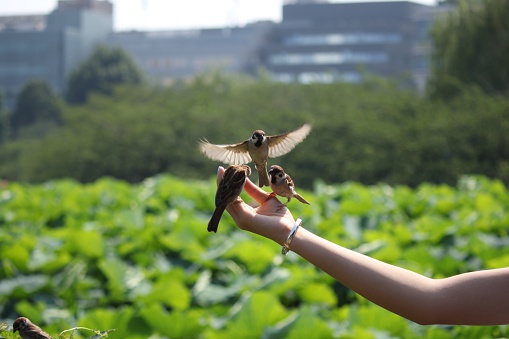 Sparrows are flying
Seem to be crying
Where were you?
Where were you?
You seemed to be keen
When we were not seen.
I have to say this:
I too had wide wings
Cut off by sharp stings
Indeed No amusement
A hip joint replacement
Slowly learning to stand and walk
to reach my room's windowsill back
to catch a glimpse of your lovely flight
to behold and savor this wonderful sight!