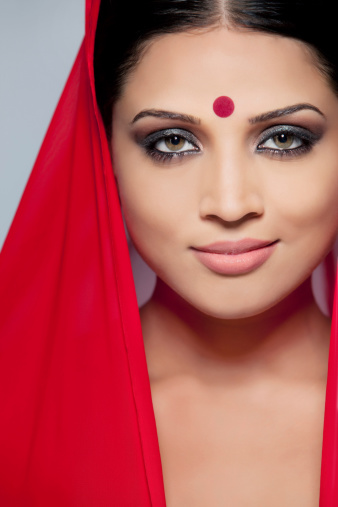 The broad forehead glows
Embracing a red dot
Of invisible Sun,
In the dark cloudy sky
Wearing in the sad parting line
Of her heaving hair -
The colourless vermilion
Of my mute love.
Feelings surge --
Wish I could be the light
Of her Sun
Obliterating the black
Dots of the warts and moles
From her fair face;
I wish I could be the sight
Of her big eyes!
Alas! Some wishes remain
Unfulfilled, buried
At the bottom of the heart,
Squirming for love
And emotional fulfilment!