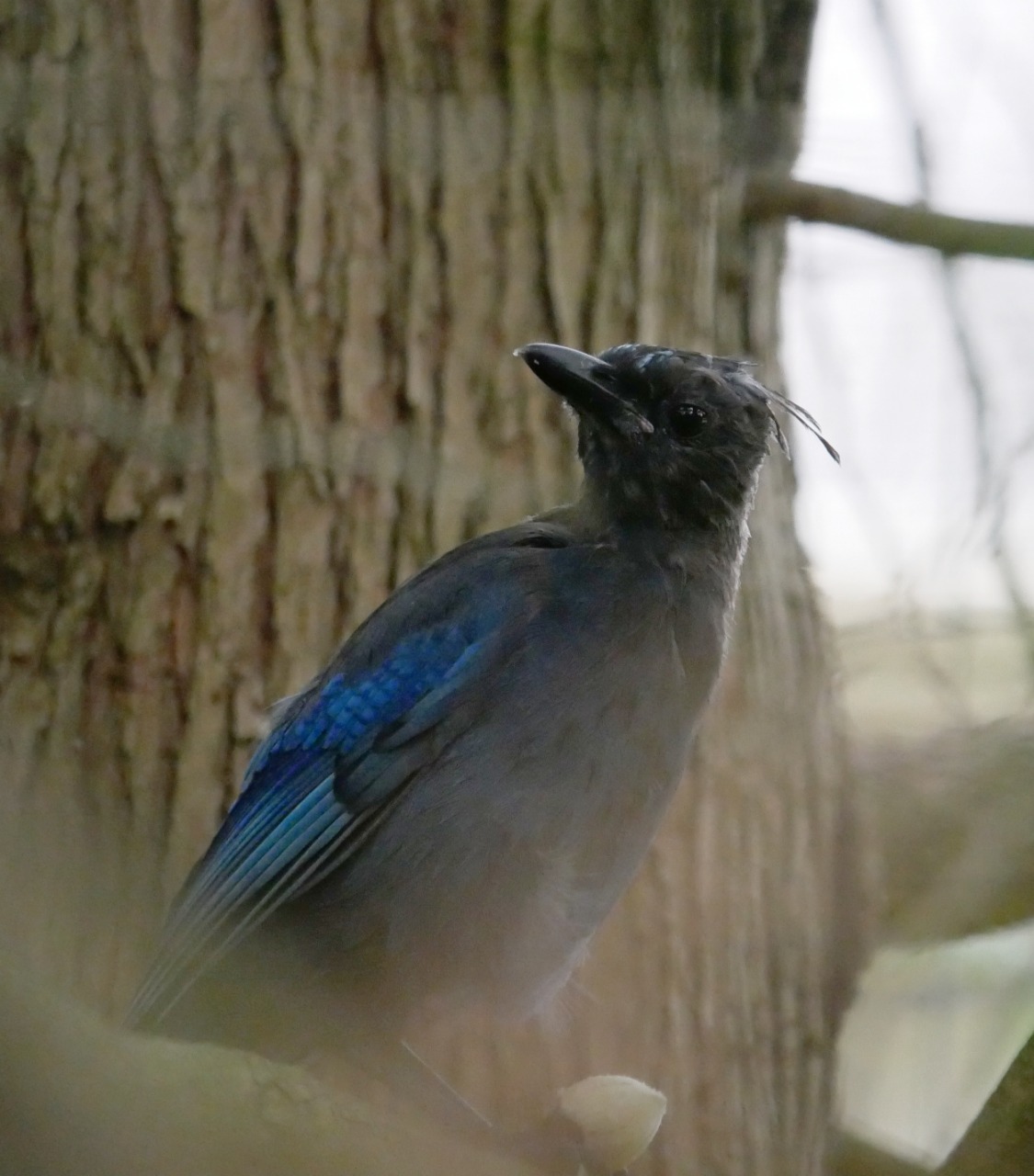 An elusive bird the Steller's jay
its low shrieking calls oft heard;
once or twice, I'd spotted it
in the dense trails amidst tall pines
that grow taller and taller
And this darkish, inquisitive bird
with blue on its upper body, white streaks
and slender bill, perched on a low branch
'Tuk' 'tuk' went on for a while
the nut fell off, down it swooped to fetch.
Again, it ceremoniously continued
only to drop the nut; it flew off
to find something more interesting.
Noisy bird - its harsh 'hoodle' whistle
'skreek' sounds all over the woods.
The breeding season's just begun.
Sun overhead, the sharp-shinned hawk
noiselessly sat on the chosen perch
for 'on the wing' dragonflies and tiny birds.
Up came the crested blue-black bird, its wings
dazzled in the morning light; mimicking
the call of bird of prey chased the hawk away
and flew back into the dense thicket.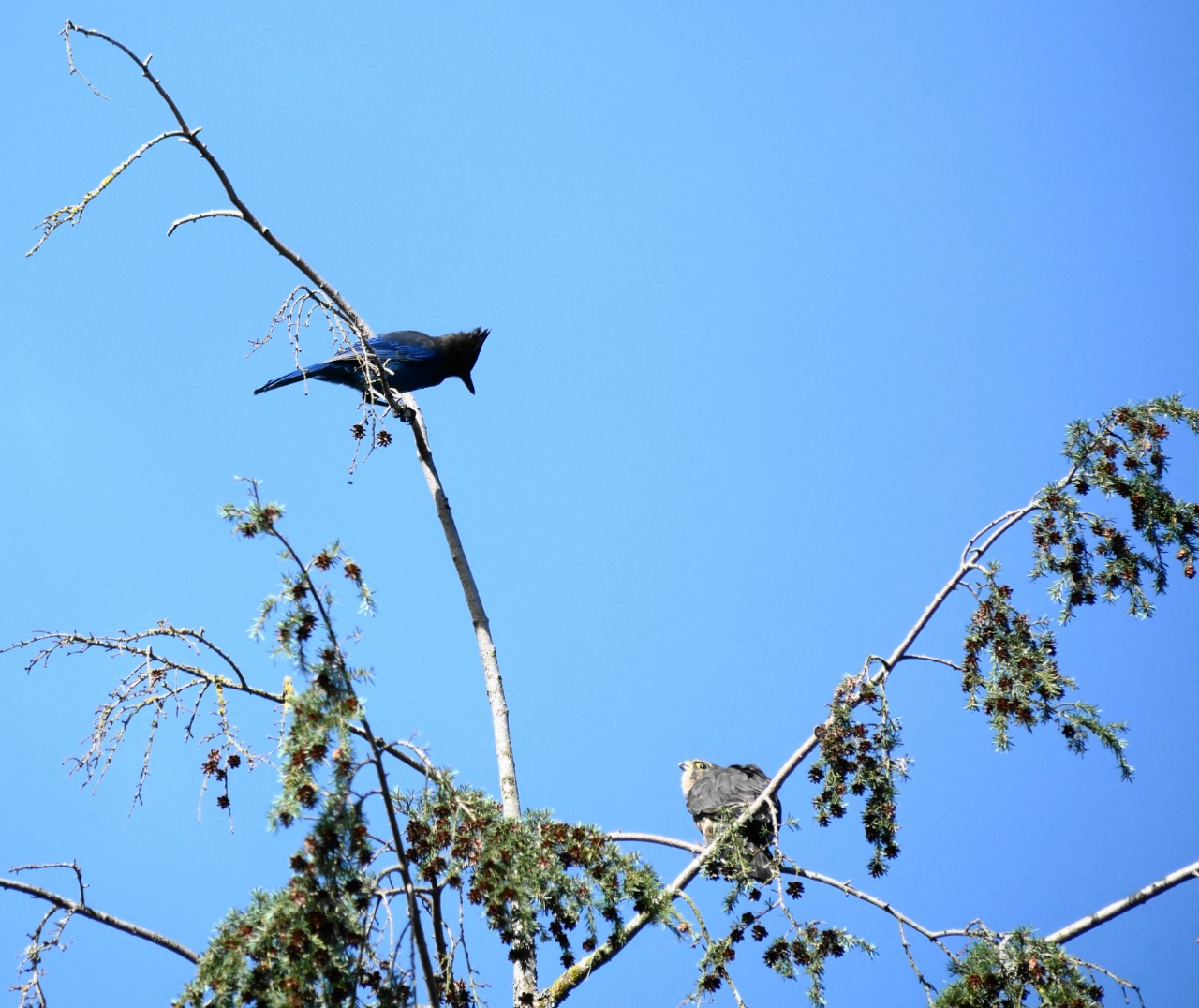 Photo Courtesy: N.Ravi. Picture taken at Larsen Lake, Bellevue, Washington on September 5, 2019