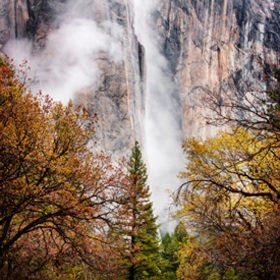 Can you hear the wind today?
With tender leaves it is at play.
Heady music in their gleeful sway
Intoxicates, blows my cares away.

Do you hear the birds that sing?
Their lively songs in busy spring
Of hope and love, new life will bring
Seemingly gone from everything.

Did you hear the new buds' whisper?
As with joy they begin to kiss her
Blooming into flowers slender
In Spring's many colored splendor.

Did you hear the bee's busy buzz?
See what a delirious dance it does
As perky, pretty blossoms compete
To woo it for their nectar sweet.

Spring is here, her warmth to flash,
Life bursts forth in a vibrant splash;
Spirits agog with her thrilling trance
Swing to her sensuous song and dance.
Image © Shernaz Wadia