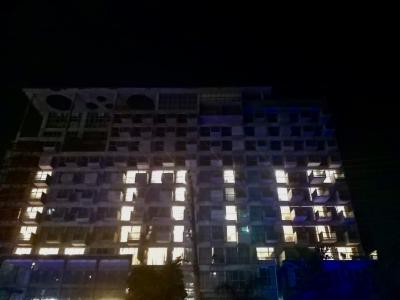 Ardently wait to listen to your footsteps.
We keep the fire on in our hearts,
When prolonged winter bites us deep,
Pandemic like python crushes us
In its swirl, lungs fail to breathe in,
We know our spirits will take us through.
With all the warmth, all the love,
Folded hands we wait to greet you,
The lobby mourns through the day
Chandelier remains lost in darkness of dome.
Silence grasps the Front desk
Associates await the phone rings;
Chambermaid takes the dust off with care
From the furniture, photo frame, TV cabinets...
And before pulling the door looks at the room
Now on the empty pathway to the porch
The guard stares through the Iron Gate;
The descending darkness at horizon...
We all are in it together,
Looking for lights piercing this darkness
Getting bigger, getting closer.
Image © Kingshuk Chakraborty