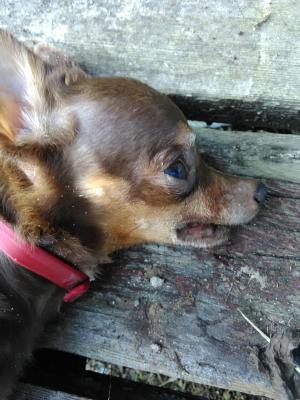 When you died, it brought about sadness, pain and tears.
You died three months ago today, that's a fourth of a year.
You died ninety-two days ago.
Your death was a devastating blow.

You have been dead for a little over thirteen weeks.
You had brown fur and you were special and unique.
On July the 11th, my heart was broken because you passed away.
You were my baby doll and your Daddy will love you for the rest of his days.
[Dedicated to Agnes (2011-2020) who passed away on July 11, 2020]