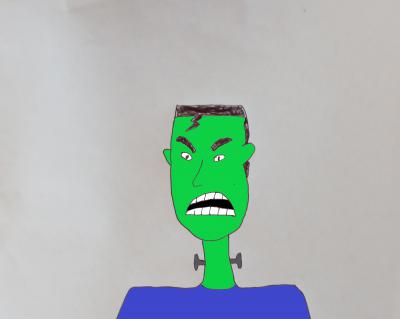 When it comes to Doctor Frankenstein and me, People certainly don't admire us.
When Frankenstein built me, he used my brain after I died from Coronavirus.
The angry villagers come after me with pitchforks and guns.
I fear I'll be destroyed when those frightened people are done.
I heard nothing but screams when I contacted my wife.
People want to destroy me so I have to run for my life.
My wife and others hate me because I look like a monster but I'm a peaceful man.
I wouldn't harm a fly but that is something that people aren't willing to understand.
One of the villagers just shot me in the head.
I'm going fast, in just a moment I'll be dead.
I want to ask you for a favor before I buy the farm.
Please tell people that I'm good and that I meant no harm.
Image © Randy Johnson