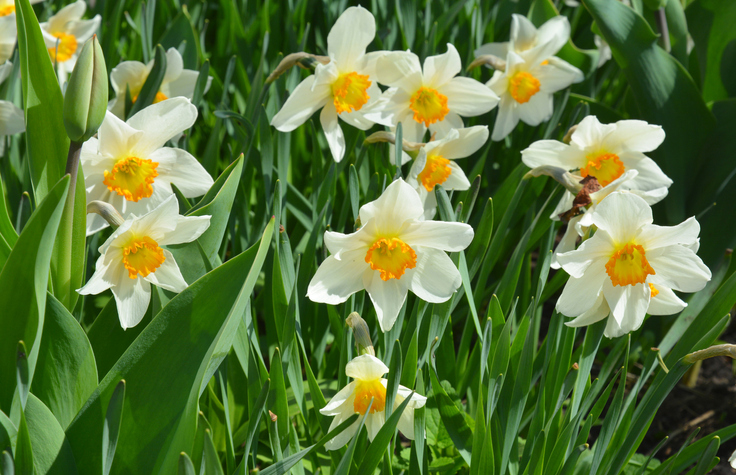 At the sight of gleeful Daffodils,
We both began to feel the thrills.
She stopped the car and sat still,
Out I jumped with guilty chills.

I plucked few, dropped few,
Filled my shoe with dirt and dew.
Cautiously she looked around,
Waved her hand, but I made no sound.

I ran with cheery bunch in hand,
Leaving footprints of wet sand.
Swiftly to work, we move on,
To share the plunder at the dawn.

Then our hearts with pleasure filled,
And danced with the Daffodils.

This poem was originally written by Late Rashida D. Barar, wife of Dr. Frank S.K. Barar.
Image © istock.com