Salute to Thee O, lovely Rose
That allures beholder's sight.
A perceptual gaze or hypnotic trance,
That unmatchable delight.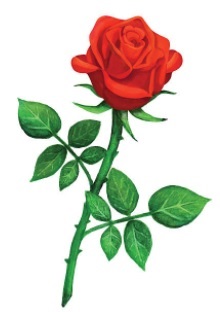 Thy fair face of tender beauty,
Fresh morning dewdrops feel.
The playful touch of gentle breeze,
Thy heavenly scents reveal.

Soft velvet petals, a radiant charm
Smile with the rising sun.
Grasping the brisk colours,
Join in the rainbow's fun.

What secret is disclosed to Thee adorn,
With thistles you are born.
In carefree life, upward you stare,
We bleed among the thorns.

This poem was originally written by Late Rashida D. Barar, wife of Dr. Frank S.K. Barar.

Image (c) istock.com