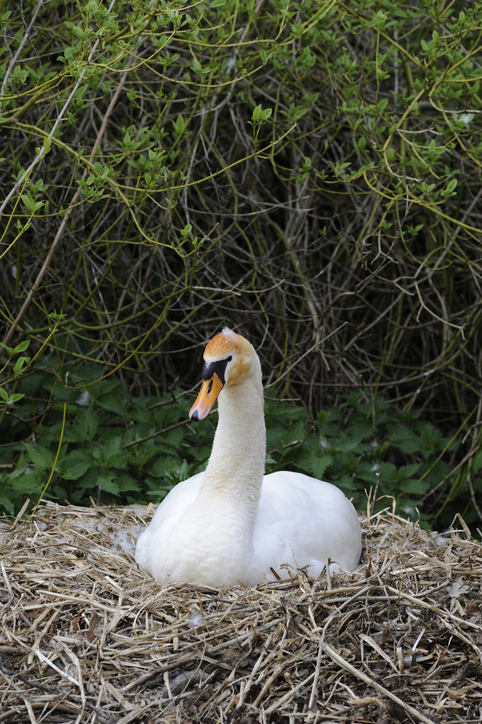 I don't know how
But for weeks now,
Day and night,
In sunlight, in starlight,
I see you rest
In your nest.

Mother swan, your devotion
Transcends your emotion;
You're expecting;
You're reflecting
On being a mum,
On what's to come.

Father swan is around—
He can be found
Just beyond
In the pond,
Eagerly awaiting
The joys of mating.

You'll be blessed;
You'll be caressed;
Your dedication,
Your meditation,
Will conclude
With a brood.
Image Copyright - istock.com