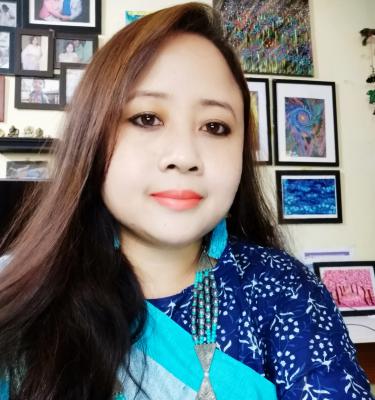 You left me –
Wounded, hurt
Filled with humiliation,
Embarrassment and accusations
And didn't even look back
Or come back
To apologise for the pain
You inflicted into my heart and soul!

Maybe that's for the best!
Maybe in that way
I will have a reason
Not to want you anymore, won't I?

Maybe in that way
I may dislike you
Even though I cannot hate you
For I can hate no one,
Not even you.

No matter what you said or did
I have forgiven you
But seems like
I will not forget either you or your cold heart
For forgiving is easier than forgetting!
Yes! Forgiving is Easier than forgetting!
Image © Misna Chanu