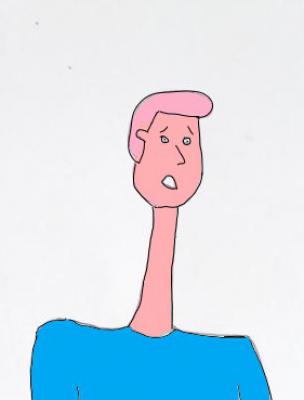 Wherever my neighbor goes, people stare.
They can't look away because of his neck and pink hair.
When he goes out in public, people constantly point and laugh.
It's because of his hair and because he has the neck of a giraffe.
His hair offends some men and they challenge him to fights.
My neighbor always wins because he claws, kicks and bites.
He's looking for another job because when he dyed his hair pink, he got fired.
He needs money to feed his 600 pound wife and he is desperate to be hired.
His obese wife eats so much food that the grocery stores can't keep their shelves stocked.
People saw him buying six shopping carts of food for her at a time and they were shocked.
People won't stop laughing at him and he says that it stinks.
It's because of his neck and because he dyed his hair pink.
Image © Randy Johnson