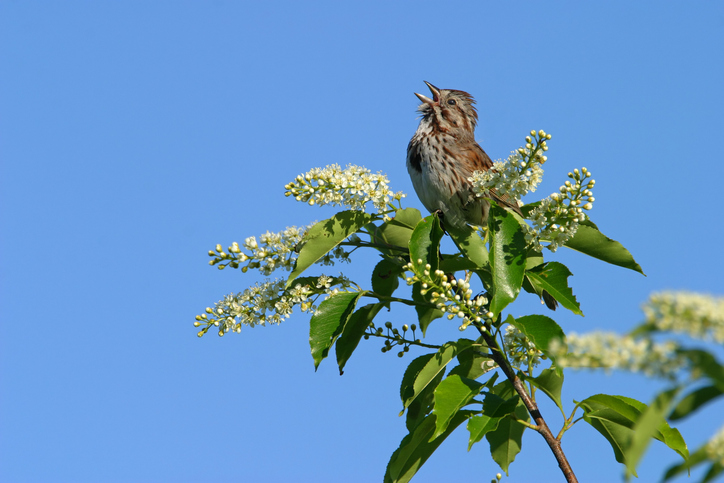 The sparrow spotted me, flew down,
shook his neck, nodded, sat down.
Sad! Gloomy! Despondent! So pale!
Where is your smile? No welcome gale!
Fear of the Pandemic! Afraid of death?
Funny! Things inevitable, Birth and Death!
Be bold. Smile away the fears. Live the day.
Who knows of tomorrow? Yours, only today…
And suppose you die, nothing unnatural,
you will be rid of this fearful life for ever…
Smirk your face! As if you would never die.
Or, am I cursing you with an unfriendly lie?

Suppose you die and become a sparrow—
though I don't believe in the transfer of souls,
God has a ready stock of infinite number of souls
or can create another world, part or whole—
you will have a chirpy run, full-day fun,
won't be brooding over death's twist and turn…
I flutter and fly, my will, no restriction,
twitter and chatter, my sweetness, no injunction.
I can fly far into the sky, closest to heaven,
don't have to pray to reach the Cosmic Garden.
Nature, so bountiful, everything in full shower--
fresh water at the fall, pure air in the bower,
freedom to live in the entire universe, any corner.
No, I need not earn and care for the bank balance.
My home, beautiful design, comfort and solace
While you live confined all your life, never at ease…

Funny! You have to pay huge sums to see nudity,
or be violent, molest and rape, absolute cruelty.
I don't need clothes, don't ever feel the shame,
fun-sex with new partners or old, romantic game.
Loyalty, nothing sacred, only human hypocrisy,
your wife I find flirting with new men, shamelessly.
Perverted, depraved and degenerated morally
your social and economic system smacks of slavery.
Our kids too, free birds, no obligations, no bondage,
we too love them, pure and simple, no baggage…
You yourself, never free, enjoy creating bonds,
clever and crafty, subtle chains, gorgeous gongs…

Man's life, you rate the best in the entire creation--
your inglorious history, of violence and destruction.
Man philosophises, eulogises his strength and verve,
look, how this invisible virus has shaken his nerve—
his ego deflates, the big boss of the entire Cosmos
hides behind the walls, scared of his own shadows…

Forget myths, nothing gorgeous about life, nor sublime--
a divine gift of some days on this beautiful planet, fine.
No need to brag about yourself, nor feel unduly scared,
Nature's laws supreme, love and joy be sweetly shared.
Image Copyright - istock.com