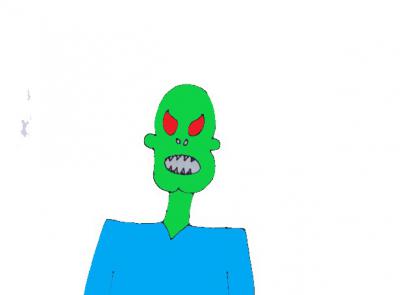 My people are peaceful beings and we come from the planet Mars.
We decided to visit earth after we started traveling among the stars.
We informed all of the governments of earth that we came in peace.
But because they thought we were hostile, they didn't care in the least.
The human leaders started panicking and they used their nuclear missiles to attack.
They destroyed six of our spaceships and our world leaders ordered us to fight back.
Our weapons are more powerful and we blew the earth in half.
We came in peace but the humans unleashed our horrible wrath.
This outcome was something that we had hoped to be able to avoid.
Because the humans became hostile, all of them had to be destroyed.
We failed to convince earth's leaders that we're peaceful even though we tried.
Their fear made them become hostile and we were forced to commit genocide.
The human leaders thought we were hostile because we have big red eyes and green skin.
When we contact other populated planets, we hope we never have to become hostile again.
Image © Randy Johnson