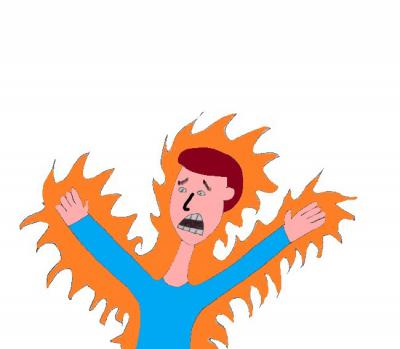 When it came to compassion, God didn't show him any.
He decided to drive his car after he had a few too many.
He hit another car head on.
He didn't survive, he is gone.
When he hit that car, he killed a family of four as well.
He didn't go to Heaven, God sent him straight to Hell.
When that horrible accident occurred, five people died.
If they had worn their seat belts, they might've survived.
When he killed that family, Heaven is where that family went.
They are in paradise but the drunk driver is in perpetual torment.
As the flames burn his skin,
He's having to pay for his sin.
The flames in Hell are ten times hotter than normal fire.
Because he killed that family, the consequences are dire.
He begs God to bring his torment to an end.
But those flames will perpetually burn his skin.
If he had been responsible, he and those four other people would have survived.
He can't stand the agony and the same might happen to you if you drink and drive.
Image © Randy Johnson