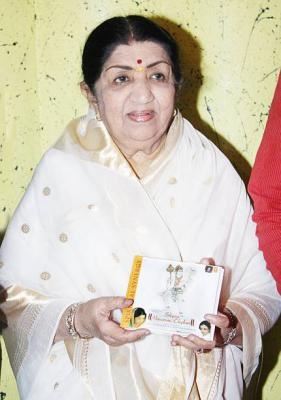 I never had an ear for music,
my design always shuddered at lyrics;
that is the way I am made,
my ears and vocal chords fail to resonate.

I have walked the dusty streets
in the bustle of our cities,
both small and big,
and the unpopulated wilderness,
watched sunset and sunrise
from mountain tops, deserts and sea-sides.

And wherever I went
a nightingale always crooned.
Didn't bother who that was
or where she hid,
for something in me melted in that melody,
though unknown were its subtle metrics,
frequency, waves,
or the tongue whether it was
Hindi, Marathi, some other language.

And now people say
the nightingale has flown away
into the folds of time;
how can that be?

The croon I hear here,
there, everywhere,
it can't leave me
but only fill my inside
with nectar even when I lie
dead on a mountainside
listening to a songful passerine.

For nightingales don't die
and me too with Lata-ji
the nightingale inside me,
crooning, crooning and crooning.