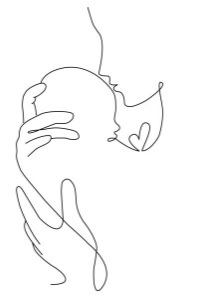 Life is lifeless without this word;
It is the whole nature that succumbs under one feet;
where a child is cuddled with immense loveseat.
She taught us to cry, taught us to laugh.
There's hardly any soul who works on her behalf.
The rule is sun shines due to her smile,
else dims the entire earth.
So better know the cord's value and worth.
If she bestows her blessings, the green gets greener.
If you qualify in making her happy,
you're an outstanding winner.
You're enriched, empowered with her content glance;
Never try to hurt her or demean, coz the truth is
your happiness and eternity lie under her feet.

Image (c) istock.com