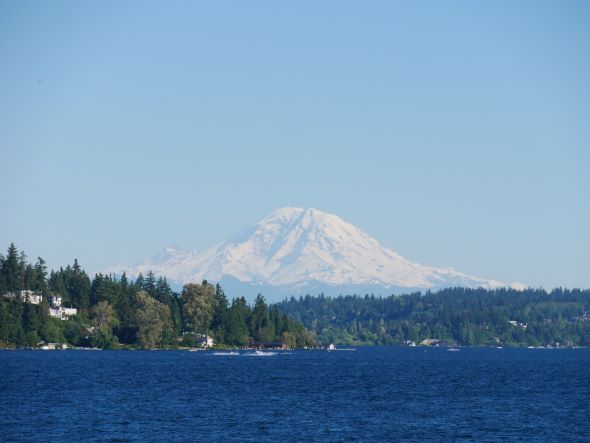 Extending endlessly alongside azure-grey skies,
Milky-mist clouds floating past in myriad shapes,
O white-robed tranquil beauty, are you a deity in disguise?
Over your slumbering arms, flora and fauna traipse
as the Spring sun disperses gilded hues,
What secrets lie concealed beneath those glaciers of ice?
For a lifetime image of your multi-dimensional views,
to catch a glimpse, people throng, unmindful of the price.
Unbridled growth in your environs does not augur too well!
In vain, let him attempt to put away the dark.
Ne'er allow egotistic Man to rule o'er you - to quell!
Continue to enchant, ignite in him that divine spark.


Image (c) N. Ravi - Mount Rainier (14,410 ft. above sea level) in WA, USA