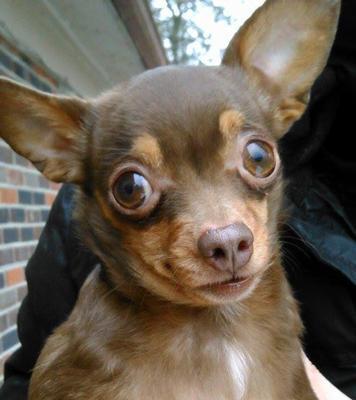 When I adopted you in 2013, Chihuahua dogs quickly became my favorite breed.
You died seven hundred and thirty days ago and it hurt, it hurt very much indeed.
I named you after a very special woman who was my mother.
When it comes to owning a dog that's as terrific as you, there can never be another.
I knew you would eventually die but I didn't know that your death would be so near.
Your death occurred twenty-four months ago today, you've been dead for two years.
You were my dog and the love I felt for you can't be measured.
Pets don't live forever, while they live, they should be treasured.
Every pet owner will eventually have to face the pain that I experienced on that dreadful night.
You were like a daughter to me and the thought of losing a pet sure does cause a lot of fright.
I see dogs being sold for over three grand at a pet store in the mall.
But they aren't as special as you were because you were my baby doll.
[Dedicated to Agnes (2011-2020) who died two years ago today on July 11, 2020]
Image Copyright - Randy Johnson