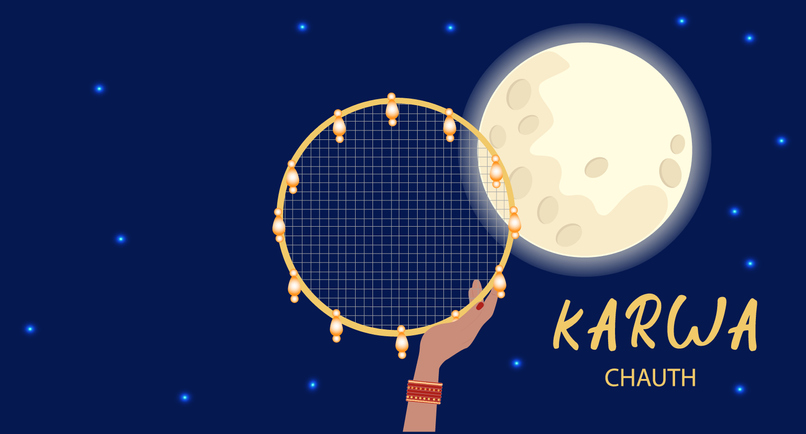 Women sitting in a circle
For the longevity and welfare
Keeping fast from sunrise to moonrise
Singing, praying and offering water to the moon
With a lot of festivity and celebration.
Women in bespangled and bedecked saris and costumes
Celebrating Karwa Chauth,
Singing, clapping, merry-making
Showing allegiance and loyalty,
With prayers and obeisance
And before breaking their fast,
Seeing the image of the moon through a sieve
Or in a vessel filled with water
Or through the cloth of a dupatta
And thereafter the face of the husband
To offer water to the moon.
Strictly adhere to rituals
Celebrating Karwa Chauth,
Praying, seeking blessing,
Thwarting bad and ill omens,
Waiting for the moonrise,
Seeing it through the sieve
With offerings and oblation?
Image © istock.com