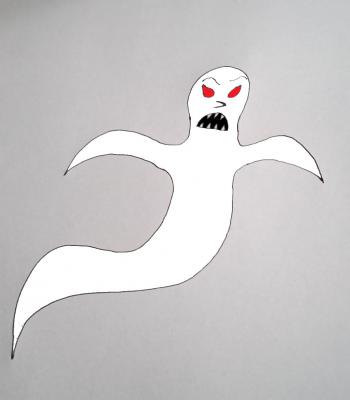 It was the most horrible thing I've ever seen.
I was murdered 100 years ago on Halloween.
A man accused me of vandalizing his house but I didn't do it.
I told him that I was innocent but sadly, I could not prove it.
He grabbed his double-barreled shotgun and I was shot.
He threw my corpse down his well and there it would rot.
When I was killed, I became a ghost.
Revenge was what I wanted the most.
And I got exactly what I wanted.
That man committed suicide after being haunted.
I haunted him for months and he couldn't take it anymore.
He shot himself in the head and his corpse fell to the floor.
I haunt that man's house on Halloween, I haunt it once a year.
If you come to this house on Halloween, you will experience fear.
That man murdered me and when he died, he went straight to Hell.
Stay away from this house on Halloween or I will haunt you as well.
Image © Randy Johnson