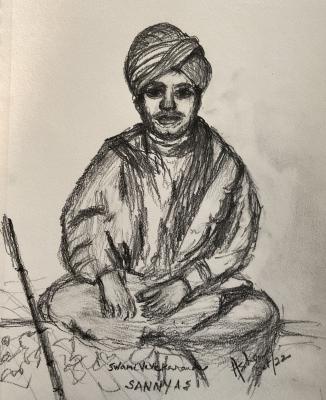 Mind itself nothing but just
I have been visited by the
Highest and the Worst of all kinds.
Only trying to find God by
Enthroning me in their Hearts.
I am different to different Ones.
Heart may have taken me for.
Ancient Kings finally found
Solace giving up all what
Getting lost making me their
Some left all, reaching for
Forests and Mountain tops,
Along with their bundle of thoughts,
Rather leaving them behind at Start.
Some added color to their
Feeling perhaps truth in their
What was needed to be done.
Only letting go the fruits
Sannyas! A cherished Thought.
One, in the mighty Bundle of
All your collected Thoughts,