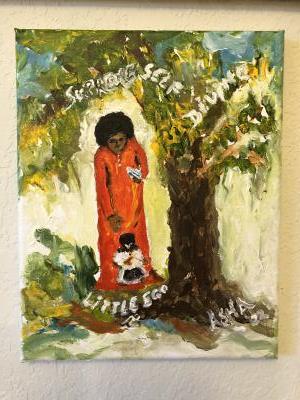 "i" the little Ego,
On this Solemn day of Today,
Pledge to Surrender myself to
The Higher Self "I".
Little, i may be, yet
My life is long indeed,
Beyond the Imagination,
Of all your Wandering Thoughts
Can possibly ever See.
I sustain, Controlling and Tainting
Your floating thoughts so free,
Holding you in fear and guilt,
Under my Thumb Unseen.
Proud you are, Seeing yourself,
"i" am this and "i" am that
In and out the Day,
Yet missing out on seeing,Your
Glowing Self in thee.
Every time when Now you see,
This little "i" in Silence of your mind,
Witness! Yes Witness!
Me kneeling in honor,
Of your Highest Truth inside.
As "i" offer Hurting, Self-inflicting,
Wanted unwanted Thoughts,
All to the Supreme Self Sublime,
Unloading some karmic burden
Loaded from past in Time.
Blessings abundant i get
Graced with, Surrendering the
Little "i" to
The Higher Self "I".
Image © Asha Nigam