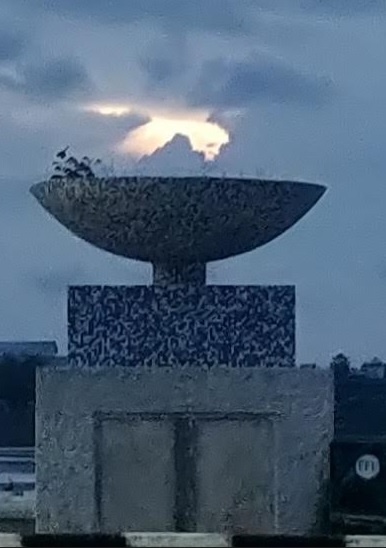 The setting Sun silently swims its way,
Through the horizon to end another day.

Shades of blue canvas envelope the sky,
Viewed in total awe by few passersby.

A crown of gold emanates in the cloud,
Awaiting uncrowned supreme leader, proud.

Or is it a silent flame, flickering,
To stand steadfast with misery mourning?

Dispelling within, pall of engulfed gloom,
With pandemic creating a vacuum.

Maybe it's a positive flame, sparkling,
And in a way, coaxing and signaling,

The worst is over to be left behind,
To herald a new beginning, undefined.

Image (c) Sundar Rajan