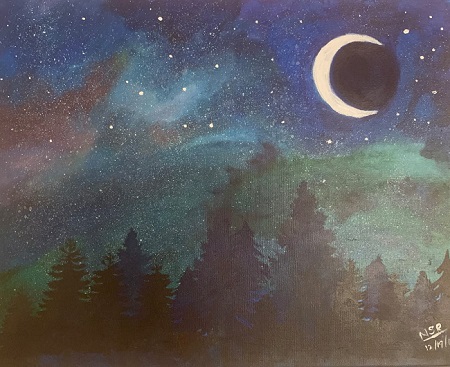 On new moon days you hold me captive,
I am out of sight, many perceive.
Nay. I move out surreptitiously,
And ever so expeditiously.

I radiate as the crescent moon,
To adorn the sky, shaped like spoon.
The Earth's shadow keeps me company,
With the stars joining the symphony.

I commence the next calendar month,
In tune with the Vedic lunar count.
Seeing me so ravishing and shy,
The yearning waves reach out to the sky.

I bid goodbye to traverse my path,
Leaving you waiting, I'll come unsought.

Image of painting by Neeraja Sundar Rajan