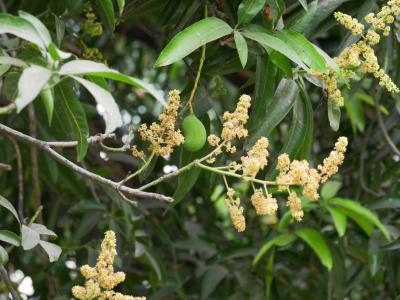 Saplings planted by a nature lover, who, now is
out of the physical realm for decades and more.
The legacy remains – Mangifera Indica!
In return for its birth and care by loving inmates
yields Imam Pasand summer after summer...
The scorching sun, the gentle moon, the zephyr
and the gale with pounding rain – amongst all,
The fruit-laden tree stoops in humility.
Seeds planted by humans for progeny -
nurtured and nourished to gain proficiency,
make a mark in the world, competing against a
thousand other brilliant sons, charismatic daughters,
opportunistic mates and changing climes…The trajectory
rocky and risky with potholes, spiraling emotions, doubts…
When success beckons, with ego and pride stand erect,
or continue with genuine humility- One's Choice!!

Image © N.Ravi