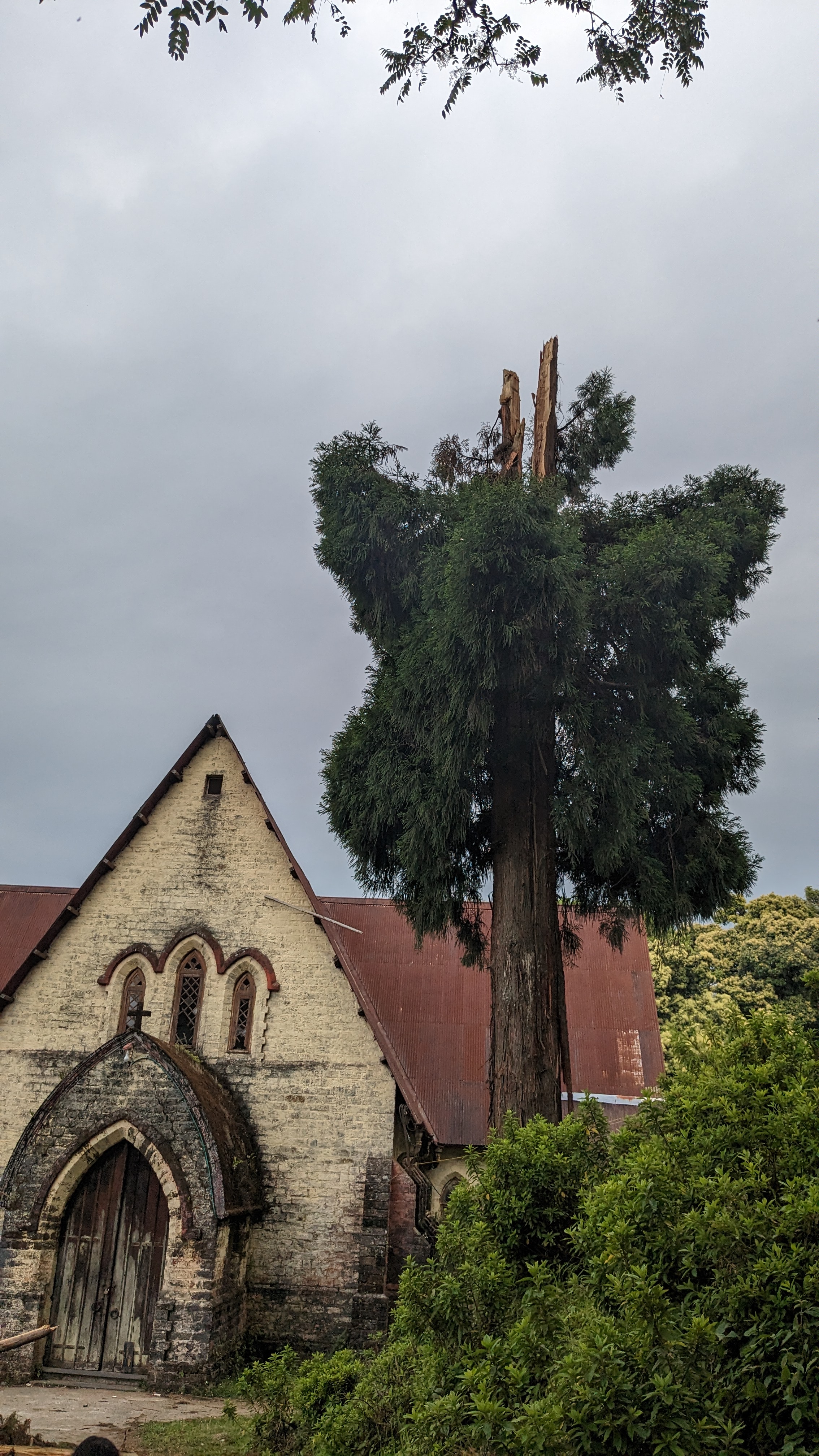 The bricks are all broken, yet some whole.
And in them the gothic roof with cross of 1784.
The years were magical, held in herself a history there.
Some say the doors creak, the windows rattle.
The floorboards witness spirits, it's haunted.
Pine trees are everywhere around, tall, straight, stretching to the clouds.
The dark green hue, in dampness of fog, it drizzles all over the hillock.
The priest there, must've seen lovely damsels waiting for their lovers,
Stealing glances in church choirs.
Are all history chronicled! Those who loved, battles not fought and lost;
Unsung heroes and untrodden paths!
They lie in piles, on mighty shelves...
Collecting dust on dust, turning yellow and crisp.
None to turn the pages, nor know their stories.
Forlorn the spirits, roam in the damp sodden ground.
One rainy night, the dark sky gazed... under the pines,
A beauty, kissing her lover behind the tree.
The dead sky in all zeal, wished to peek.
The girl was in rapture to meet her beloved.
Long forlorn were they, they had discarded this mortal plain!
Girdled in each other's arms, lost in each other's gaze
They waited for this union a hundred years,
only on this darkest night, when no moon would be there,
And eclipse cease the light
Would they unite.
But their love was so pure, it oozed silvery smoke.
The damsel was dispersing forever... into elements of nature.
The night sky couldn't contain; wished to see more.
Struck down like torch her lightning asunder.
The Pine tree like the Archangel
Spread his arms and split into two-
The lovers dispersed into glitter in air... forever!
The night again grew dark, dark...
The church of 1784 and the split Pine Tree still stand there.
Image Copyright - Dr. Kheya Baidya