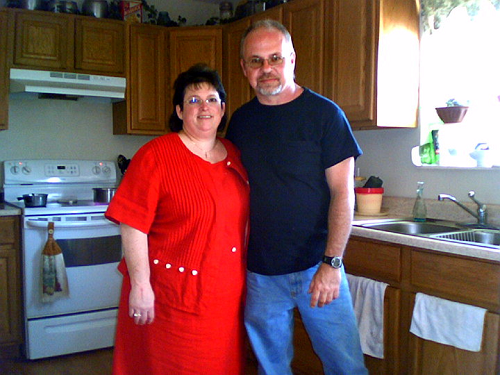 My brother and Vernie got married on the 25th of September.
Their wedding is an occurrence that I will always remember.
When they said their vows, my dad wiped tears from his eyes.
He was so touched to see his son get married that he cried...
Rick declared his love on the day when he married Vernie.
They'll be together for life and it will be a fantastic journey.
My brother has two stepsons and their names are Will and J.T.
Rick took his lovely bride on our parents' 45th anniversary.
It's great to know that these two are together.
Their love for each other will truly last forever.
(Dedicated to MR. and MRS. Rick Johnson who got married September 25, 2010.)