Pedro Salinas is considered one of the leading poets of the Spanish literary movement, the Generation of 27, which included Federico Garcia Lorca, Rafael Alberti, Luis Cernuda, Emilio Prados, Vicente Aleixandre and many others.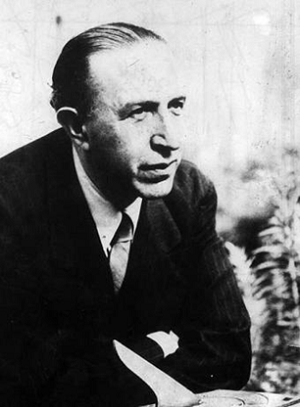 Pedro Salinas was born in 1891 in Madrid. He studied Arts, and his life was dedicated almost entirely to teaching in the University. His teaching activity began in La Sorbonne from 1914 to 1917, where he worked as a Spanish reader. He obtained his PhD in La Sorbonne and grew to love the works of Marcel Proust. In 1914 he married Margarita, who was originally from Alicante. Pedro Salinas wrote her a love letter each day and that collection was published with the title "Cartas de amor a Margarita" (1912-1915) by his daughter, Soledad Salinas.

In 1918 Pedro Salinas works as a professor in the University of Seville and in 1925 he published a modernized version of the "Cantar del Mio Cid". In 1926 he started to work in the University of Madrid where in 1932 he founded the magazine "Índice Literario". In 1932 while he was a professor of Spanish literature, he met the North American student Katherine R. Whitmore. He fell headlong in love with this beautiful American. Their love deepened through the many letters they exchanged, many of which contained several love poems about her.

The affair went on after she returned to the US, but when she came back Salina's wife found out and tried to commit suicide. Before this, according to Katherine's memoir, she had never questioned the seemliness of their love, which for her occupied a space whose limits reality did not penetrate. "He had", she later wrote "spun circles of magic around me with his gift of words and poetic vision". Now reality had cruelly intruded, and she saw that their love was not innocent. The relationship went on for a while until 1939 when Katherine married a colleague of hers and severed all contact with Pedro Salinas. He continued to write to her until 1947.

Pedro Salinas spent some summers in Alicante, where his wife had a family home. He was a great friend of Jorge Guillén and of Miguel Hernández. The Spanish Civil War broke out while he was in Santander and he left for America to teach in Wellesley College and in the University of Johns Hopkins, in 1943 he started to work in the University of Puerto Rico, but returned to Johns Hopkins in 1946. Pedro Salinas died in Boston in 1951 at the age of 59.

Pedro Salinas defines poetry like a probe in reality, "an adventure towards the absolute" as he put it. He distinguishes three elements in his creation: authenticity, beauty and wit. In Pedro Salinas, feeling and intelligence bond in a peculiar way: each permits the examination of the other. He prefers short verses and almost never uses rhymes. The apparent simplicity of his verses made Lorca call them "prosias" (a mix of prose and poetry).

The period between 1933-39 is known as his plentitude stage in poetry which included his love trilogy dedicated to Katherine R. Whitmore: "My voice because of You" (which tells the story between two lovers, from beginning to end), "Razon de amor" (examines what is left of love after it ends. The passion and pain of the separation are the central topics of this book) and "Largo lamento".

When Pedro Salinas's 1933 collection of love poems, "My Voice Because of You", was introduced to American audiences in Willis Barnstone's 1975 English translation, it was widely regarded as the greatest sequence of love poems written by a man or a woman, in any language, in the twentieth century. Now, seventy-five years after its publication, the reputation of the poems and its multifaceted writer remains untarnished.

Let us examine some selected sections of the love poems from "My Voice Because of you" translated by Willis Barnstone (It contains 70 numbered sections. Each section can be viewed as an individual poem).



To live I don't want
islands, palaces, towers.
What steeper joy
Than living in pronouns!

Take off your clothing,
features, pictures;
I don't want you like that,
masked as another,
always a daughter of something.
I want you pure, free,
irreducible: you.
I know when I call you
among all people
in the world,
only you will be you.
And when you ask me
who is calling you,
who waits you his,
I will bury nouns,
labels, history.
I will tear apart
all they threw on me
before I was born.
And finally back in the eternal
anonymity of nakedness,
of stone of the world,
I will tell you:
"I love you, yes, I am the one."

The search for a "Transreality" or "Transworld" (a kind of "world behind the world" that he calls transmudo) is a subject frequently discussed pertaining to the poetry of Pedro Salinas. May be it refers to his capacity to extract from the things of the world another possible intimate reality, invisible (or unreal) to the common sense , but clear and very true to the poetic sensibility. A frequently repeated theme in Salinas's work is the need to avoid names and to "live in pronouns". The generally accepted explanation on the emphasis of pronouns is that linguistically Salinas is attempting to convey his search for the "Transrealty" of the objects and people in the world. Pronouns substitute for more carnal words and thus have a transcendental value. The pronouns can also be a refuge- a way for the poet to liberate himself from names, which is often related to the body. It therefore represents the freedom of anonymity. It can also be argued as symbolic of the soul.

Poet Jorge Guillen comments about this poem are as follows:

"Pronouns, the skeletal grammatical word. The ingenious poet uses them with irony. Are the pronouns, I, you, metaphysical entities! The monosyllabic condensations reveal the lovers' profound essence that always exist. The lover says with the greatest simplicity: I want you.

It is love that discloses - and creates - the two lovers. A new I wants to become a new you. I, you: the relationship of all lovers, which in this instance acquires extraordinary height and depth.

"I want you pure, free,
irreducible: you"
The chimera of platonic perfection is not sought here. Rather what is longed for is the most profound, secret you that love can reveal and exalt, as the love were dreamt in the "pure, unmoving center in you". This moment of ecstatic claim implies a now unreal hyperbole of the quest that no single plenitude or intoxication can satisfy. It is the extreme Beyond of great demanding love."
In fact few modern poets have so discerningly employed the external data of our experience as transformed through the emotions and imagination. For Salinas, "Telegraph wires carry kisses". He is by turns playful, ironic, sentimental, and despairing, leading us through love's sense of amazement. Let us examine another famous one.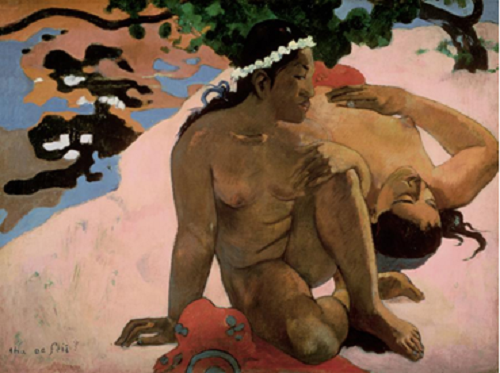 Yes, everything in Excess:
light, life, the sea!
All plural, plural,
lights, lives and seas.
To climb, to ascend
from dozens to hundreds,
from hundreds to a thousand,
in a delicious
interminable repetition
of your love, a unity.
Indices, pens and machines
are just for multiplying
caress by caress,
embrace by volcano.
We must wear out the numbers.
Let them count endlessly,
get drunk counting
so they won't know
what will be last:
how to live endlessly!
Let a great flock of zeroes
assault our thin
joys, and take them, as they go,
to their peak.
Let ciphers burst
and foul the calculation
of time or kisses.
And beyond
computations, destinies,
deliver us blind-
to a vast risky depth
What a the penultimate excess!--
that irresistibly
is
singing to us in fulgent
shouts of the future:
"This is nothing yet
Look deeply at your selves .There's more"
The poem begins with an affirmation of excess, with a wish for plurality in everything. Light, life, the sea become plural. At this point the poet uses numerical terms to express the jubilation of the excess he seeks;

"To climb, to ascend
from dozens to hundreds,
from hundreds to a thousand"
The poet then carefully chooses imprecise quantitative terms (dozens, hundreds, thousands) to broach the idea of an infinite love that is in turn identified as "unity". All encompassing unity and totality are essential characteristics of the privileged moment sought by the poet. The calculating function of the numbers has the effect of destroying this unity. But when they are used in imprecise indications of excessive quantities, they may in fact lead to the "unity" rather than break it. The poet seeks out this aspect numbers throughout the poem. The solution to their confining characteristic is to tire them:

"Let them count endlessly,
get drunk counting
so they won't know
what will be last:
how to live endlessly!"
Once more the concept of infinity surfaces. Numbers, having become intoxicated with their own counting, are at the service of the poet. Instead of defining time and space, they are indicators of the opposites, eternity and infinity.

"Let a great flock of zeroes
assault our thin
joys, and take them, as they go,
to their peak."
This is an interesting quatrain. The thrust is upward and corresponds to 'climb' 'ascend' found at the beginning of the poem. In addition, we encounter zero. Zero is also the only number that is in the form of a circle; the long literary and philosophical tradition of associating the circle with infinity clearly comes into play here. The reference through the zero's circular shapes to the circle's ability to figure eternity only reinforces an idea that has begun to emerge in the poem and will determine the final lines. The poet repeats the idea of destroying numerical calculation;

"Let ciphers burst
and foul the calculation
of time or kisses."
And in the last section he gives an intimation of what this destruction will lead to. Once the computational essence of numerals has been removed, along with destiny, the poet is free to give himself up, with the beloved, to chance. This section opens doors to seemingly endless realms of possibility. The open nature of the last lines echoes the repeated mention of infinity throughout the poem. The poet is beyond destiny, in the realm of destiny's opposite, viz, chance. The "excess" that leads to joyous multiplication and a rejection of numerical constraints is now seen as the threshold of something even more wonderful ("There is more"). It also refers directly to the mystical transcendental experience. Pedro Salinas thus makes use of this reference within the context of love relationship to indicate an escape from mundane temporal and spatial limitations.

In one of the last poems in "My Voice Because of You", the poet feels that separation reduces lovers to their own shadows.

Do you hear how they beg for realities,
those disheveled terrible beasts,
they, the shadows that we both forge
in this great bed of distances?
Tired now of infinity, of loose
time, of anonymity, and wounds
from an intense nostalgia for matter,
they ask for limits, days, names.
They can't
live this way any longer: they are at the edge
of the death of shadows, that is nothingness.
Come near, come with me
Stretch out your hands, offer your body.
we two will look for a color
for them, a date, a chest, a sun.
Let them relax in you, you be their flesh.
Their enormous roaming hunger will calm
while we clutch them
greedily between our bodies
where they will find pasture and repose
They will sleep at last in our dream,
in our embrace. And so, then,
when we go apart, when we nourish only
on shadows, caught in distances,
they will have memories now, a past
of flesh and bone:
the time when they lived in us.
And their starving dream
of shadows will be the return again
to a mortal and pink body
where lovers invent infinity.
As Jorge Guillen mentions, "The question is energetically directed to the absent, remote woman. A concreted demand for "realities" rises from the poem. All phantasmagoria is now excluded. And the end:

.....return again
to a mortal and pink body
where love invents its infinity
"Corporality" is an abstract noun, yet not a dry concept, thanks to the rose color that evokes the image of a gloriously naked body lying down. The very serene and tender inclination to the concrete slips in where love invents its infinity. A platonic idea never hangs over lovers like a holy ghost. The journey is taken, knowing that Infinity station is never reached. Love traces out the route, that's all.

I wish to conclude my article with another beautiful poem from the book. If you are looking for a beautiful Valentine poem, this one must be the most apt one to endorse your infinite love. The poet remembers that when she "chose" him, he "came out of the great anonymity".



When you chose me—
love chose—
I came out of the great anonymity
from everyone, from nothing.
Till then
I was never taller than
the sierras of the world.
I never sank deeper
than the maximum
depths marked out
on maritime charts.
And my gladness was
sad, as small watches are
without a wrist to fasten to,
without a winding crown, stopped.
But when you said: you,
to me, yes, to me singled out,
I was higher than stars,
deeper than coral.
To those in love, love becomes the one worthiness, and even as lovers' give themselves over to the greater worth of the beloved, that love reciprocated more fully individuates.

"My Voice Because of You" is indisputably full of love poetry and is a terrific poetry book in this genre. His metaphors have clarity and precision. Salinas brings to love many kinds of dexterity and therefore his poetry has myriad hues. Above all this poetry collection proves that Pedro Salinas is an intelligent poet who loves playing with ideas humorously, ironically and imaginatively.



Ref:Love Poems by Pedro Salinas: My Voice Because of You By Pedro Salinas. Translated by Willis Barnstone.
Woman and the Infinite: Epiphanic Moments in Pedro Salinas's Art By Vialla Hartfield-Méndez