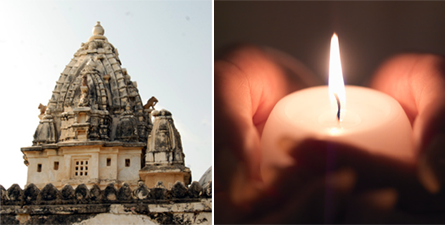 Man over centuries has searched for gods many,
Looking for salvation and for epiphany.
For elusive God, he has looked in desperation
To confide and ask for personal gratification.

Man has gone to great lengths to please God.
His favor to win, and His wrath to avoid.
Feigning piousness, even while acting unkindly,
Man has attempted to bribe God blindly.

Elaborate houses for gods man has built
Offering prayers; some with fear, some with guilt.
Does the Creator, the Benevolent Almighty care
If His house is devoid of riches and is simply bare?

We as humans have forgotten to appreciate,
That the greatest God we should propitiate
Is within our own souls - pure and simple
To which God Himself has built a great temple.