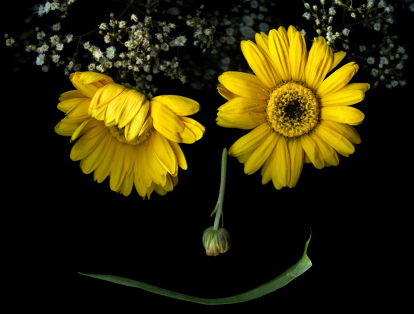 In the bright light, sunflower, you show your brilliance
As you always do without shame or sorrow.
Yet, when the sun sets, why the sad countenance?
Do not fret, for the sun will surely return in the morrow.
Carry on your love affair with the sunlight,
Look to your benefactor for your sustenance.
Your fresh enthusiasm is our delight,
Nay, bow not your head as if in penance.
When the sun peeps from the steeps behind
And the bees around you are swarming,
You are at your best - swaying in the wind.
Yet, when the sun dips your stature is alarming.
Come morn, follow the sun with your eye,
Cock your neck and bask in its golden ray.
When night falls, remember not to wither and die,
For day always follows night – that's the nature's way!