(The River is within us, the Sea is all about us)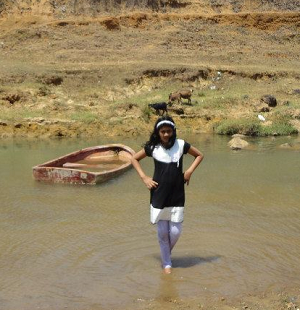 River, river
Sometime you are,
Thames, Hwang Ho, Meghna,Titash
You flow, far and nigh…
Sometime like Wordsworth
I ask myself
'Is this the Yarrow', is it Wye?
Mark Twain had his Mississippi,
Eliot had his Thames,
Dante had his Styx
For rivers, Heaven is too high.
Lu Xun had his Hwang Ho,
Irving had his Hudson;
Rabindranath had his Padma,
Shakespeare had his Avon.
Can you hear me river
You in rains overflow for ever
Why in winter do you shiver?
Samaresh Basu liked Ganga,
Marvell liked Humber,
Sunil liked Kopai so much
Memories do encumber
Across the rush of river
Fed by the waterfall whose origin lies
In the death-grey mountains.
Lu Xun cries:
'Can you hear me River? Can you hear?'
Dulung, Titash, Karnaphooli did so much care
Yamuna and Narmada are also there
Human pains to share.
Hwang Ho caused so much sorrow
The country called it River Yellow
For Millions of years
Sindhu,Tigris and Euphrates flow
To see the river Indus still without a stir.
To see a boat in the midst of water
White sheets of ripples carried those traders
There were also a few invaders.
Rivers carried the dead bodies,
The ashes, the mud and the flower
River is man's weakness, river is man's power.