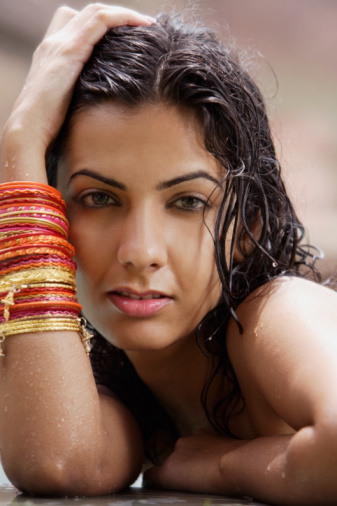 When a woman explodes
she is lovely,
terrific as a dark mountain
in a deadly cyclone,
dangerous as a storm
like a cloudy night,
visited by the light of moon
during dark half of the lunar month,
there she embraces
and kisses man to death.
Drives to death immortals
on slow pedestrians' paths,
long and obscure.
Oblivious yet frightening
and her looks bold and bitchy,
hideous, wild and fiery are eyes
often scrawls figures with crayons,
eliminates miseries
unintended worries she thumps down,
and dreams awaken joy,
a reality opens with magic illusions
that she is beautiful.