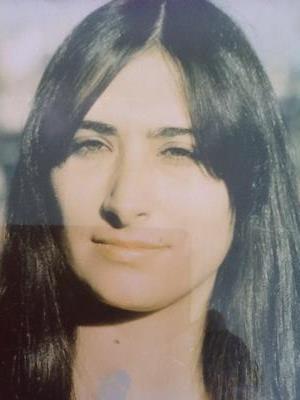 Our love
wonders
in pure joy
of existence,
filled
enriched
by our
dreams.

It has
a life
of its own,
that sustains us,
soul
nourished
by soul,
illumination
of clear paths
to light.

It is
a fountain
where
we both drink
to satiate
our thirst
as free birds,
no rules
nor barriers,
generously
nurturing
our spirits.

We are
two drops
on the grass,
gently
absorbed
by nature.
Comments on this Poem
---
| | | |
| --- | --- | --- |
| | Thank you so much Nathmal for your two very meaningful comments , I am from Spain so I did not have seen that film or know the actress, but I feel honored by your words. Have a blessed day. Pili | |
---
There is a Hindi film song," aage bhi janena tu, pichhe bhi janena tu,bas yahi
aik jo pal hei, puri karale aarju".says to live in present with cheerfulness.If you don't mind ,I want to say "You are looking like 'Katrina Kaif,' the famous actress of Indian film industry or Bolleywood."I felt so when I saw your portrait in the poem.How did feel about two big comments?Please write sure.
Thank you very much,Mam.May God always bless you cheerfulness on your face.Again a lot of thanks.
---
| | | |
| --- | --- | --- |
| | Do not worry Nathmal, it happen to me once in a while. Smile. | |
---
| | | |
| --- | --- | --- |
| | Wonderful! | |
---
Sorry for 'worringing' instead worrying.Sometimes key board of my mobile
changes some words itself.Sorry, Mam.
---
Mam,You have written so beautiful lines that I want to repeat them in my own style. "Life is a fountain ,where we both drink to satiate our thirst as free
birds,and up to howmuch time we shall chirp here ,and when we will we fly to go on next journey,No one knows.And no one knows the mystery of life.So
we should live in present and enjoy it without worringing about future."
You have conveyed this message to all.I am very happy to read it. It is
realistic and heart touching.Thank you very much for lovely thoughts.Two
drops show us the transience of this world.Again a lot of thanks,Mam.God
bless you for writing an immortal poetry.Nice to read it.
---
| | | |
| --- | --- | --- |
| | You are too. Thank you. ;-) | |
---
| | | |
| --- | --- | --- |
| | oh, you are so beautiful in and out.. | |
---
| | | |
| --- | --- | --- |
| | Yes it is me younger.Thank you so much Rupradha beautiful comment. | |
---
| | | |
| --- | --- | --- |
| | excellent imagery and definition of love..wonderful picture..is that you? | |
---