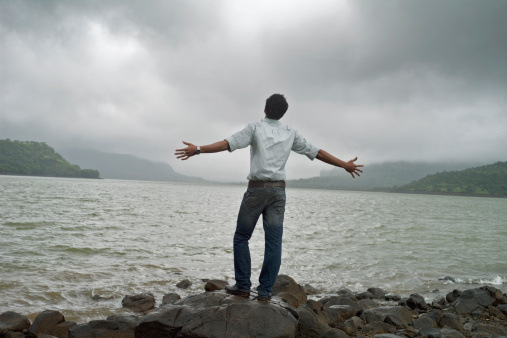 The sky azure, clean and neat
Is now covered with black cloudy sheet
Getting ready for pouring and spreading love
And for sprinkling the rainy treat.
Oh lovely rain, you have a bliss
Come to me and offer me a kiss
Waiting to get wet in you
For you, everything I can miss.
This wait doesn't go for long
With the cool breeze you come along
As I feel your soft touch on me
Feet are dancing on your tapping song.
Your arrival has increased the beauty of sight
Washed the nature and made it bright
Though there is no sun with you
But you have your own eternal light.