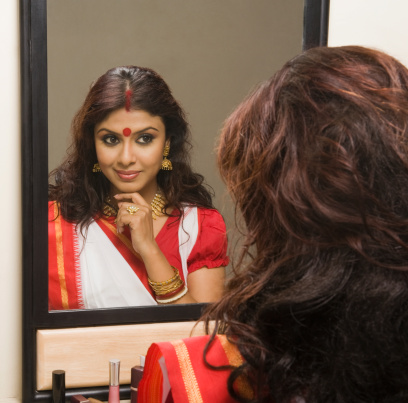 In the mirror you see something,
It's you and nothing.
The inner self only for you,
Your reflection, your known hue.
What's wrong in it and what's good,
You and only you recognize the hood.
The moods fluctuating and vibrant,
Sometimes an angel, sometimes tyrant.
Discovering a new face,
Varied thoughts; alluring taste.
A new you, a new reflection,
Urge for more, a need for satisfaction.