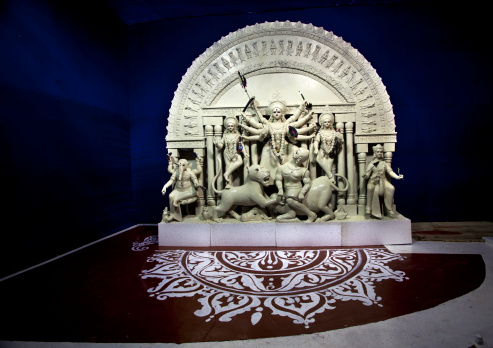 She is a goddess
all powerful, almighty
a symbol of faith
of goodness,
creation,
of sacred reverence
above all a victory over evil.

Canopy man-made
decorated
her resplendent idol
ornamented, golden-attired,
lots of fun and joy-
enjoyment
to the full
a grand celebration
devotional songs echoing
the morning,
but in the dark night
'Salacious' dances thrill
and enthrall all.

With the idol immersed
faith, sanctity, virtues, reverences,
human and spiritual values
lie drowned deep,
not to surface in our life?
Anger, greed, jealousy, injustice,
cruelty and ego thrive
to rule over us;
forces of Evil rule within!