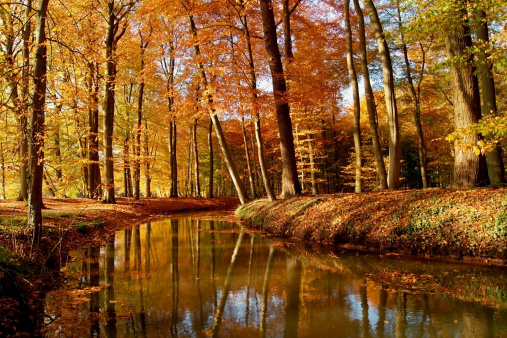 The stream flows
and autumn leaves
take a deadly dive.

Girl log-walks across,
water leaps
and autumn congregation
cries aloud.

I rewind the scene,
play it slow, then see in speed
I watch it frame by frame.

I sit back for editing
and take a deep puff,
the reel rolls on again.

What to miss?
The girl, the log, the stream
the dead leaves or
perhaps the crying autumn.

The autumn never weeps
we cry at dry, fallen leaves
much like when we fall from each other
or fall out from the branch of life.

My autumn gets a major cut,
I roll the reel again
and watch with moist eyes.