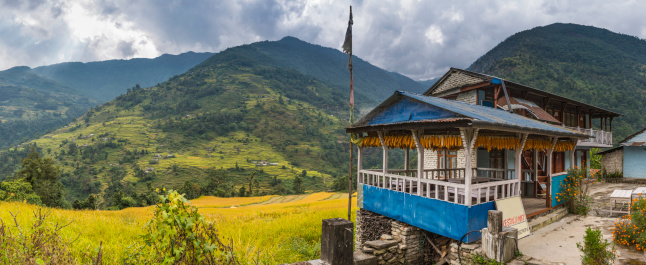 The roaring wind threatens to rip the hillside cafe
Where I sit sipping a hot, mug of black coffee
Swirling around the abrupt slopes glide a few birds
Fighting hard against the flow of air seeking covers.
Shadows of cloud sweeping across the emerald hill-slopes
Dims every moment dotted with ancient-looking homes.
With nightfall this parlour turns into haven of peace
Where silence blends with little truffles in mugs of serenity.
When hunger strikes at odd hours this cafe's the place of resort
Where past relives rubbing shoulder in idle hours of counting stars
I aim at hundred, lose count at not more than a dozen of counts
Unknown faces fake the sight when they emerge with familiar smiles.
As night progresses the atmosphere goes electric with socialites
Resplendent night life here blossoms as the darkness peers.
Live music sets sail clouds of fantasy
Dotted with doleful feelings and of joy and ecstasy.