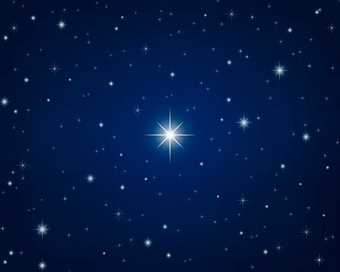 You are sparkling up above us
In the blue sky as a shining star,
Standing tall among the masses
Unparalleled, there you are!

The moon is envying you secretly
As your aura is beyond compare,
The sky is bowing down silently
In reverence for you, saying a prayer!

You are adorning the dark night
Like a pearl inside the sea shell,
From the heaven you're throwing light
Inspiring us, casting a spell!
(In memory of my "Bapi" who left for his heavenly abode on 24th January, 2014)