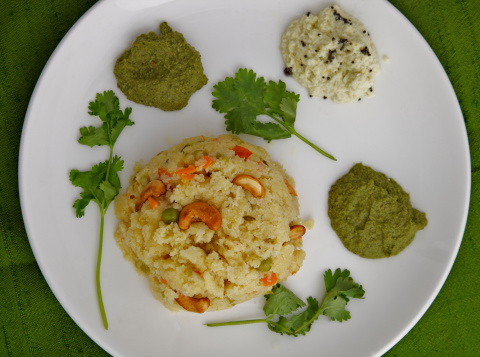 Unable to resist cravings
He called her from work
In the evening to inquire
About tonight's yummy cuisine.

She responded with love
Fine long-grained white rice
Of the hand-picked basmati
From emerald green lap of Dehradun…

In a thrilling combo with
The tender golden lentils
Gently simmered over
The smouldering kiss of flames…

Served with dollops
Of fragrant salted butter
Freshly chopped onion flakes
With yoghurt, fresh and sweet.

He exclaimed with ecstasy
Thanks a million dearie, sounds
So yummy but what is it called?
It's Khichdi, her reply came prompt.
(Khichdi is considered to be one of the simplest Indian foods made of rice and one or a combination of pulses with common salt. It is easily digestible and does not require much of skill, imagination and time in preparation. For variety, people add vegetables and spices as per their choice.)