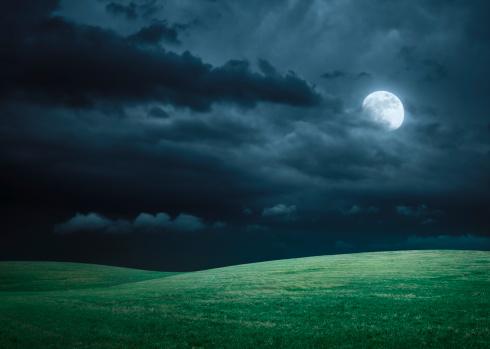 The moon is saying
That it's playing
Hide and seek,
But it won't speak.

Behind clouds it slides,
Where it hides
For a moment or two,
Beyond my view.

Then it comes out,
And without a doubt,
With its silvery light,
It enchants the night.

With clouds it dances
But my heart it romances,
My soul it caresses,
And me it blesses.

I'm standing below
Savoring the show;
Sleep is calling,
But the moon is enthralling.
Comments on this Poem
---
| | | |
| --- | --- | --- |
| | WELCOME :-) | |
---
Aparnaji & Rupradhaji,

My gratitude for your appreciation.

Aparnaji,

Thanks for such a lovely and appropriate image.
---
| | | |
| --- | --- | --- |
| | Hard and imaginative work and equally beautiful picture fully justifying the theme, Kulbirji. | |
---
| | | |
| --- | --- | --- |
| | Hard and imaginative work and equally beautiful picture fully justifying the theme, Kulbirji. | |
---
| | | |
| --- | --- | --- |
| | excellent hide n seek.. :) | |
---