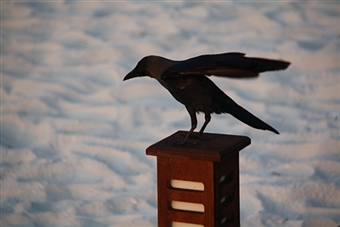 A small dark bird flew across a sky
Grey with rain and hooded by clouds
So low and thick the air seemed solid,
impenetrable and infinite.

How did this little bird fly on with such purpose?
His eyes were surely blinded by the rain
And yet his course remained true.

My eyes are also blinded but by a different rain.
I have no course, no imagined horizon.
I drift from moment to moment,
My plans all shattered, my purpose lost.