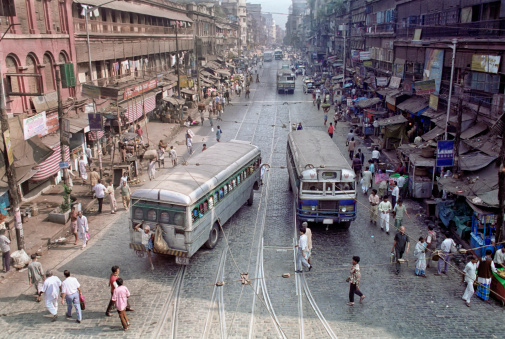 In peak-hour metro bus journeys,
flanked by people like sticks in a matchbox,
keep an eye on your back,
make sure the one behind is not a pervert.
You may be caressed for free
target bare skin, an open massage,
and at that moment
you can't help but envy the women in burqas.

Often the drivers are a deceived lot,
with myriad grievances.
They make you jolt, jump and jostle unawares.
No doubt they are experts,
manoeuver abrupt halts at any speed,
make a hundred hands raise in frantic accord
to grab the bars, or whatever comes handy,
that makes the armpit scents escape free
and the stench can make you nauseate,
or even comatose, forcing you to contemplate
that the common law of motion is
unheard in their service protocol.
Often they chase hard to catch up with motorists
who they feel have wronged them
and once caught up,
then it is a shower of abuses
none part of any lexicon.

Finally when the bus halts
a hundred feet away from the bus stop,
you will be pushed out
with little effort on your part,
and please be wary
not to step on others' toes in your hurry
or else face ire from fellow-passengers,
check your valuables are safe,
and then enjoy the fresh air that helps
the smelly sweat to die out.