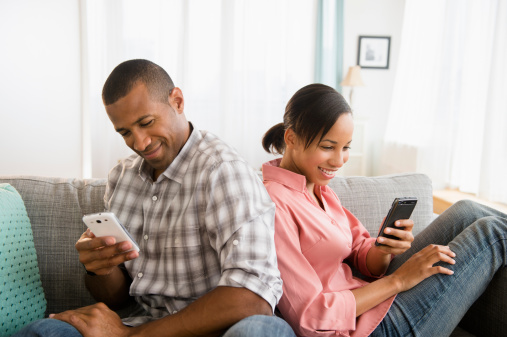 Sitting on the same sofa
the couple chat through social media,
hunt comments, count likes.
Intimacy, a flat tyre,
dialogue, a seasonal fruit.

The lone kid sits next
lost in the world of animation.
Bonding for it, a bolt from the blue
affection, an unfastened gift.

Each netizen smiles to himself,
the hearty laughs go missing;
sincerity sits at the back
frankness, a currency not in use.

Dining table
the venue for family chats
lies dull and deserted.
Each one in their own world,
mutual understanding mislaid
sharing, an old calendar.

Houses turn into
islands of unknown inhabitants;
inmates, travelers in a coupe
without a common language.